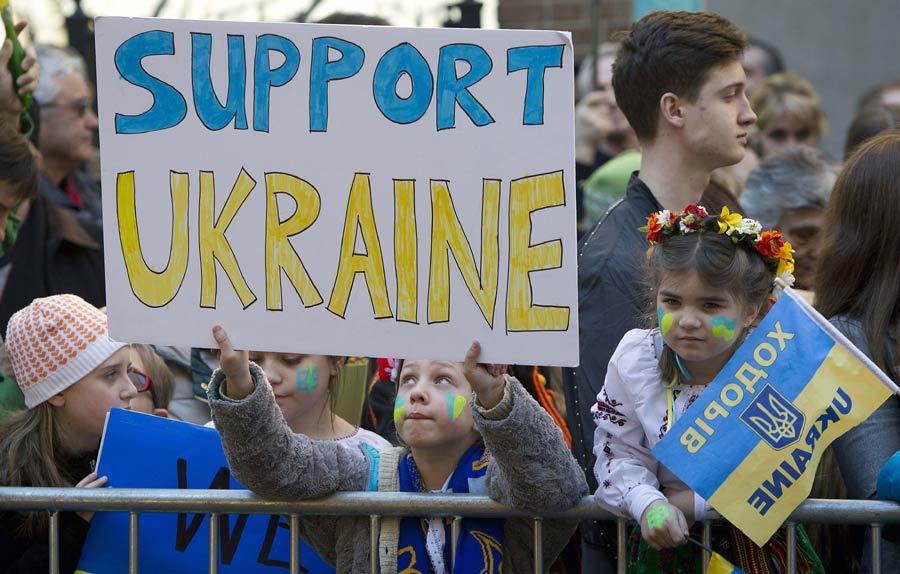 NI is doing valuable peacebuilding work in forgotten Ukraine, and invites your support and interest. People are dying from the war every day in Ukraine. For the first time since WW2, the European continent has experienced annexation of a territory of one state by another. External interference and propaganda were used to escalate relatively minor internal tensions to the level of open violence and further – to a large-scale military conflict. The world is seriously discussing the possibility of sliding into a state of a "new cold war."
The crisis in Ukraine has developed due to an intrinsic combination of internal and external factors. Violence was imposed on Ukrainian society through an armed intervention from Russia.  Foreign intervention on a limited scale, as it took place in April – June 2014, would never have resulted in a full-out war had it not been for the existing divisions and conflicts within Ukrainian society.
Our Role
In this situation Nonviolence International sees its task to help address current challenges by means of dialogue, education, and through the development of civil activities that bring down barriers, and bridge the fault lines in the Ukrainian society. Since the regional chapter of Nonviolence international in Russia closed because of the political situation in the country in the end of 2014, the focus of NI's regional representative has been almost entirely on Ukraine. Over the past year in a half, activities have included:
Supporting the Ukrainian Peace-building School (UPbS) by training local activists, monitoring and analyzing the effects of local civil projects, developing a "framework strategy" for the integration of IDPs and other conflict-affected groups, and writing a book: "International experience of civilian peace-building in the post-Soviet space".
NI also continues to coordinate the activities of the Eastern Europe regional network of the Global Partnership for Prevention of Armed Conflict (GPPAC), including the support for long-term strategies such as introducing peace education into formal and informal educational institutions; practical work on conflict prevention and transformation, (including the development of dialogue practices on the community, interregional and inter-state levels); and enhancement of the impact/influence of civil peace-building organizations.
Civil Society
Civil society has become a powerful force in Ukraine. According to recent surveys, civil society groups are trusted beyond official government institutions and even beyond the church. However, to capitalize on these levels of confidence, to match the high expectations regarding the role of civil activists in the transformation of Ukrainian society, they themselves need to re-assess their true role and potential impact, and to design strategies that will allow to maximize the "return" on their efforts.
Right now the regional representative is serving a unique role of planning and  coordination to enhance the contributions of Ukrainian civil society to the restoration of peace in their country: These include:
Surveying, cajoling, and coordinating diverse peace groups who compete for funds and attention.

Developing a strategic plan that supports peacebuilding in Ukraine and seeks some level of support / endorsement on the part of relevant government institutions and international organizations.
There is no military solution to Ukraine's problems. Ukraine must heal its divisions and build a society that will pull the country back together economically, socially, and politically.